Joao Felix's debut for Chelsea was probably not what he had hoped for but has nonetheless assured fans that he will comeback stronger. The Portuguese made his debut for the Blues, 30 hours after his move to the club but unfortunately conceded a red card in the second half that eventually led to Chelsea's loss to Fulham. Graham Potter also put a word in for the player to the fans saying that what Felix showed in the first half is only half of what is expected from the player.
"Hey Chelsea fans. Sorry for my mistake. Things didn't go out as planned but sooner or later I will make things right. My morale has dampen a little but I will come back stronger. Red cards are part of the game but I feel ashamed for letting the team down. Now I will focus on my return," said the Portuguese in a recorded message.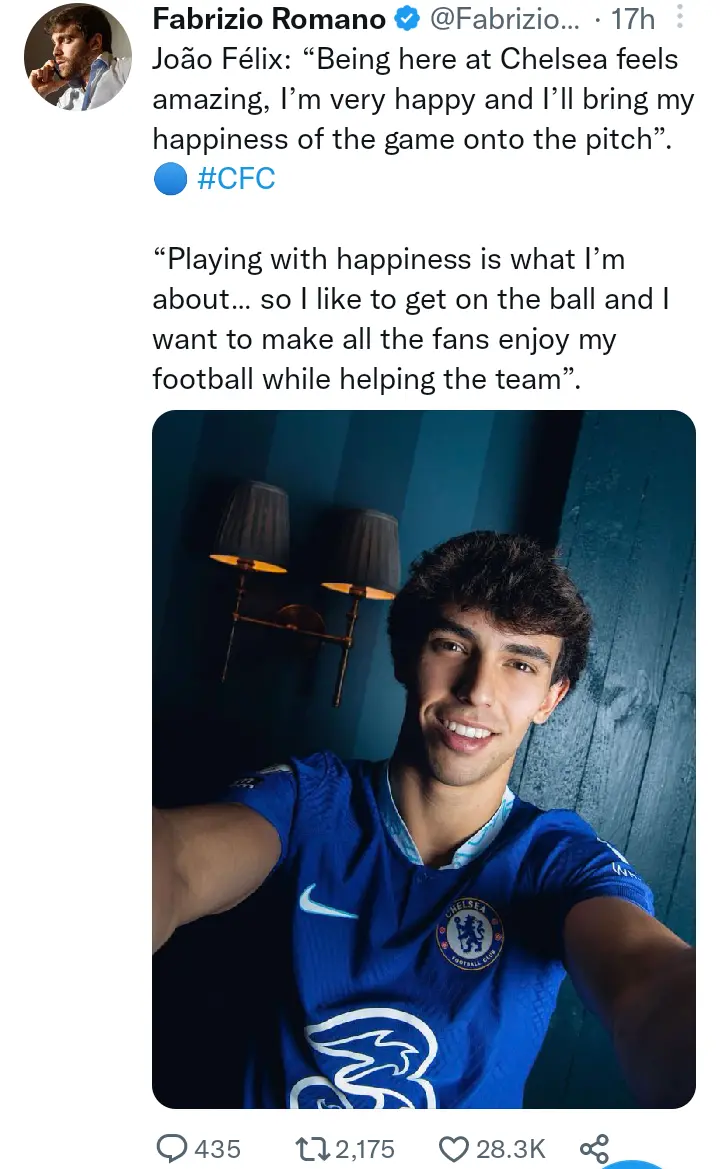 Screenshot: Joao Felix has pledged to give more than 100% to Chelsea after loan move
Felix was phenomenal for Chelsea in his debut in the first half, a key player who was noted by pundits during the half time. The fans were also impressed with the 25 year old and even sang a rendition for him during the first half. Going by his first half performance last night, there is no doubt that Chelsea have won a lottery in the transfer market this January.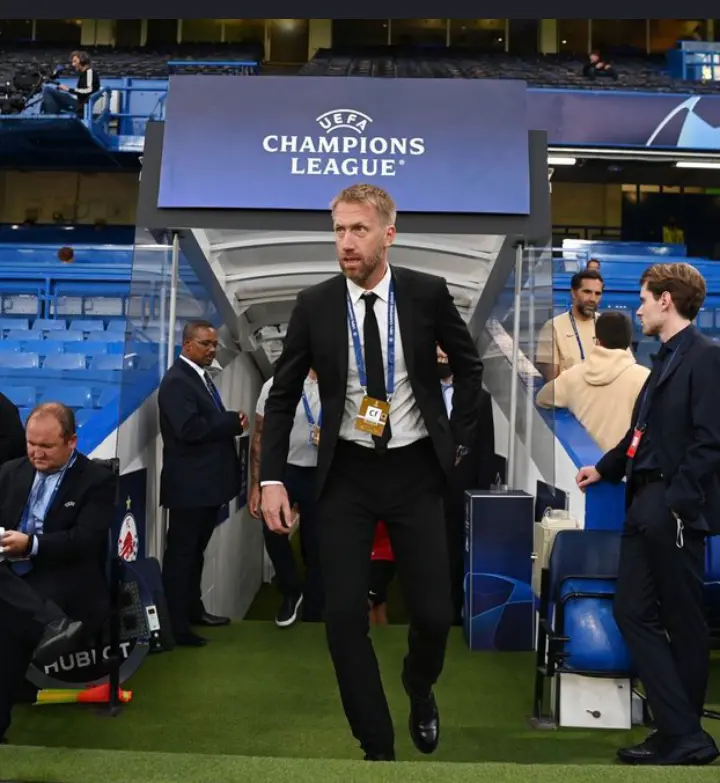 Graham Potter reportedly played a big role in getting Joao Felix to Chelsea. (Image: Courtesy of Google)
My opinion
It is no doubt that Felix is a direct replacement for Aubameyang who has been unprolific this season.
Chelsea begun talks to sign Thurman, while Manchester United have suffered setbacks in their pursuit of the target player
The Gabonese international has fallen off the pecking orders of Graham Potter but could make a half hearted return to the starting eleven following Felix's sending off. Many believe that the next match will determine his fate at the club since Barcelona are considering resigning him as a replacement for Depay.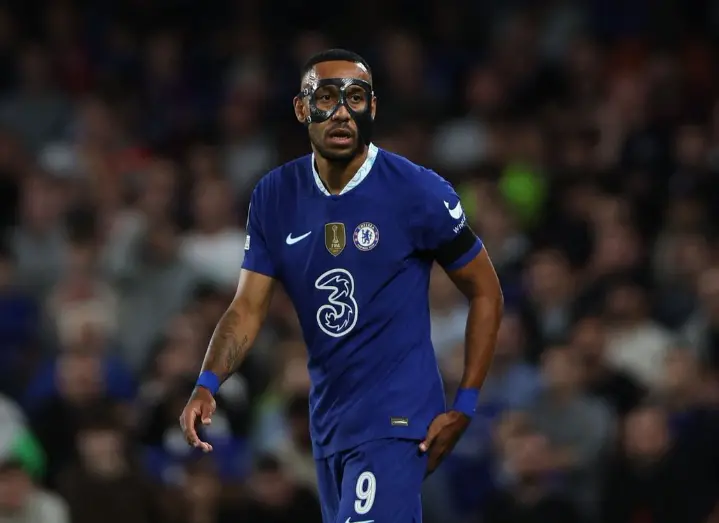 Aubameyang has been unprolific since joining in the summer. (Image: Courtesy of Google)
Although his season at Chelsea has started awfully, Felix is definitely a gem that Potter will reap plentiful from this season. With the right players around him, I think Felix will turn the tables at Chelsea and launch the Blues further up the league ladder. As for Aubameyang, the sooner he leaves the better because his body language speaks volumes of his intent to leave the club.