Liverpool drew 3-3 at Amex Stadium against Brighton to claim a vital point away from home. Brighton goals were scored by Terland, Carter and Robibson while Liverpool goals were scored by Kearns, Furness and Van De Sanden to denies the hosts a clean sheet win.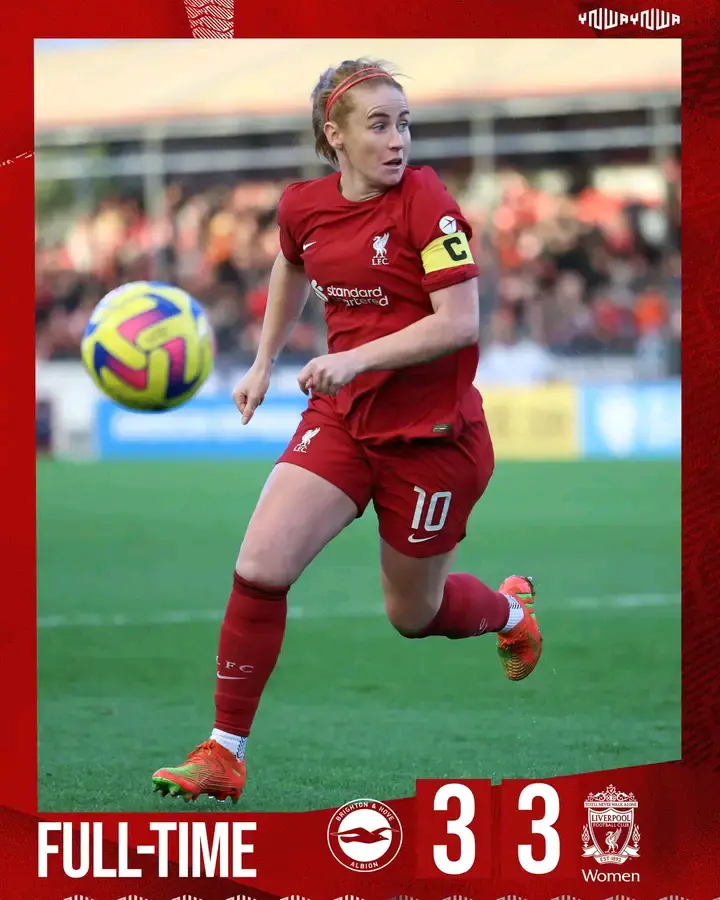 After the 3-3 draw; Brighton climbed up to position 9 in the WSL table with 7 points while Liverpool moved to position 10 with 4 points.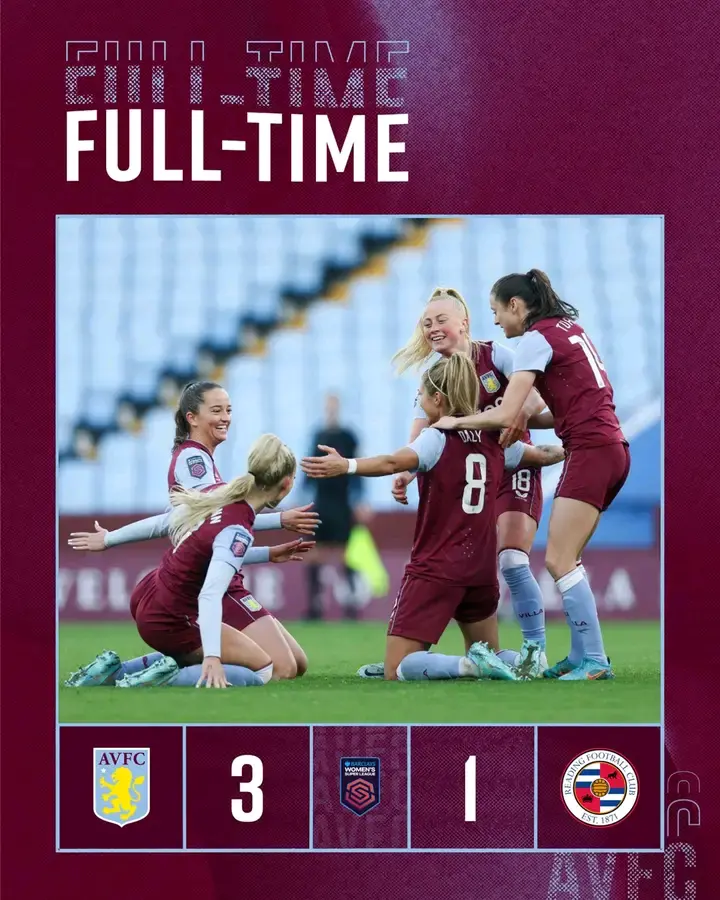 Aston Villa won 3-1 against Reading to claim all the 3 points and bounce back to winning ways. Aston Villa goals were scored by Daly (hattrick) to propel the hosts to position 5 in the Barclays Super League Table with 12 points while Wade scored consolation goal for Reading as they dropped to position 11 with 3 points.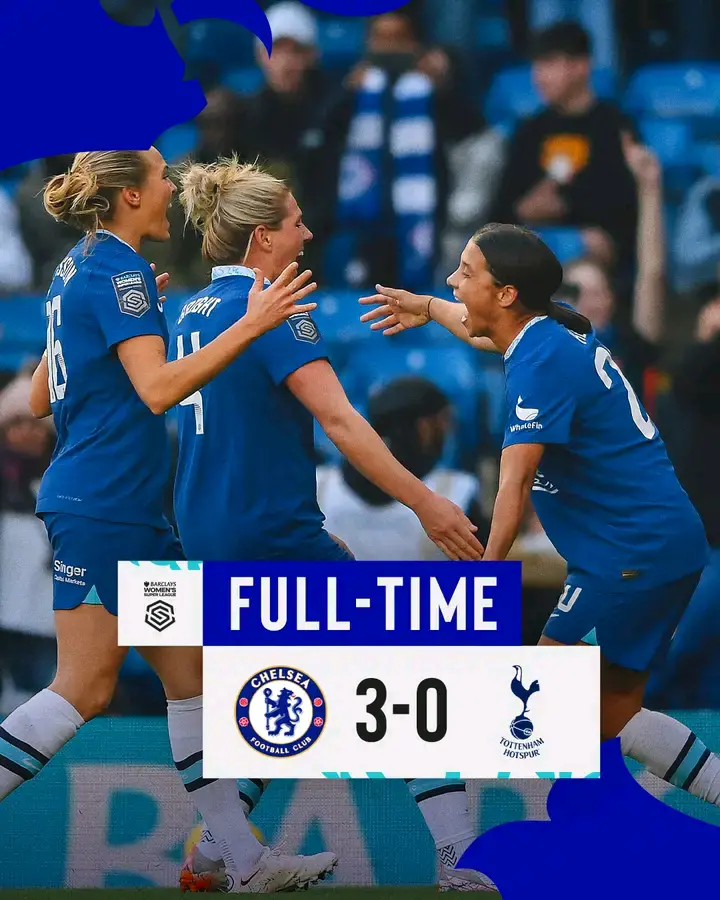 Chelsea eased past London rivals Tottemham 3-0 at Stamford Bridge to claim all the 3 points and extend their winning streak to 5 games.
Big Changes In The EPL Table After Arsenal 1-0 Victory Against Chelsea, See Man City New Position
Chelsea goals scored Kerr, Cuthbert and Reiten to propel the Blues to position 1 in the WSL Table with 21 points while Tottenham Hotspur dropped to position 6 with 9 points.