The first half of the English Premier league match between Chelsea and Arsenal has been a tactical one as both teas struggle to score against each other. The first half has ended in a stalemate as both teams even as Coaches of both sides shout from the touchline for their players to push harder.
A section of Chelsea fans have criticized one of their star players after having a poor performance in the first half of the match. Pierre-Emerick Aubameyang has been criticized for no being fully involved in the match despite playing as e main striker for the Blues.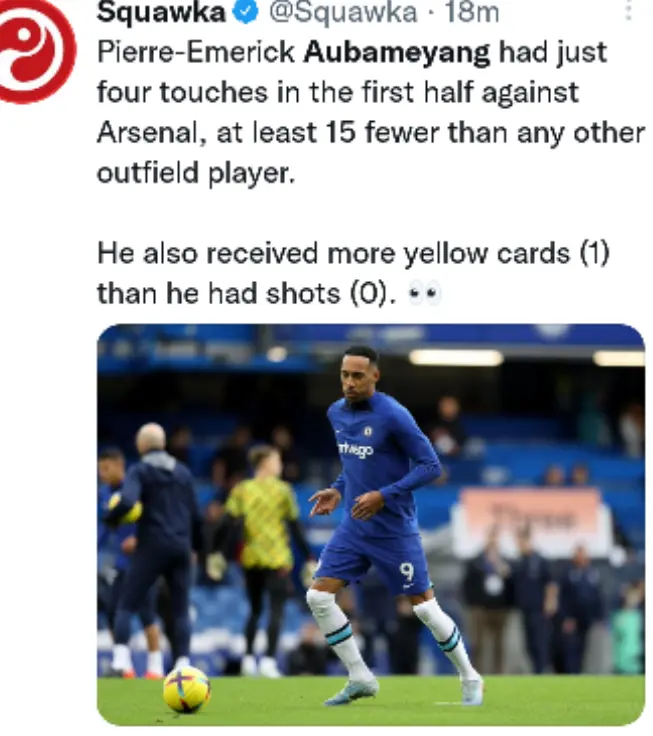 Pierre Aubameyang touched the ball only four times in the first half against Arsenal which is 15times fewer than any other outfield player. The former Arsenal player also received a yellow card in the first half of the match yet he didn't produce any shot on target.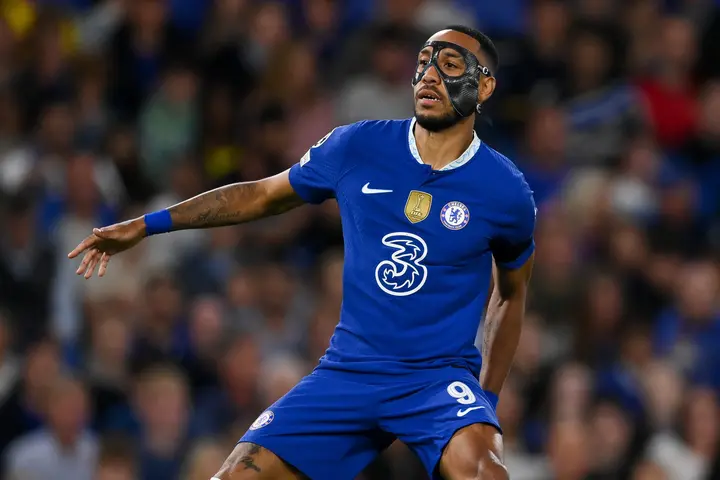 The Gabon National Striker has bee poor in recent matches as fans call for his sale out of the Club. Some of the reactions of Chelsea fans reactions' to Aubameyang poor performance in the first half are as follows;
Angry Chelsea Fans Blast Poor Stars
@winnienjega chelsea fans are tired of seeing the same faces of players wasting us..we need to change the coach and the players
@jomingasoa How can a main striker fail to havea shot on target the whole 45 minutes?
@maekasaww why can't Potter bench Auba? I can't see him helping Chelsea in creating more chances
@oyugimagwasa Aki huyu former Arsenal Player is really wasting us..we need to reevaluate his usefulness
@naijakingsa just sell Pierre-Aubameyang for and amount. It's better that having him on the pitch for a full 45 minutes doing nothing
@hanzellsa Mmmmmh! A wondering why Chelsea brought Aubameyang to this big team?
@UnrulyKing Aubameyang had just 4 touches in the first half and they think they have a striker ? ?
@ZeetsRseqsa Aubameyang should be sold immediately..He has been a big let down for our team ever since he signed for us