Chelsea's match against Manchester United has finally been scheduled for 5.30pm on October 22 at Stamford Bridge. But the match being played at this time has come at the expense of Manchester United's football club away allocation, which has dropped from 2,994 to 2,370.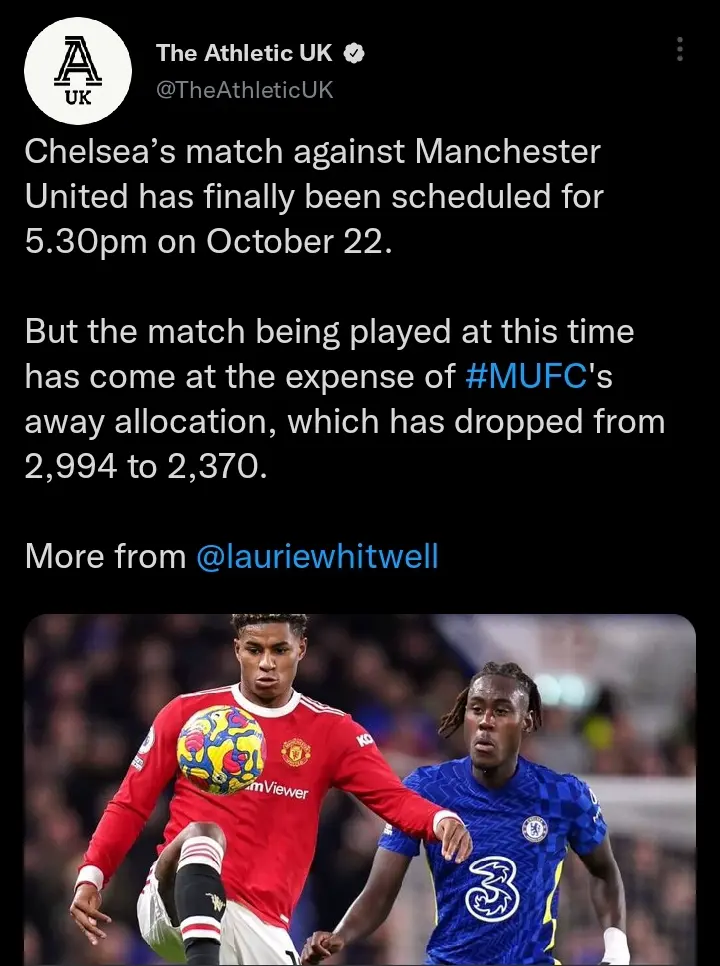 Tammy Abraham on Chelsea's buy-back clause: "I'm happy with Roma and I'm focused on my job here. The team is good. The manager is good. The city, the fans, I'm happy. Only God knows the future".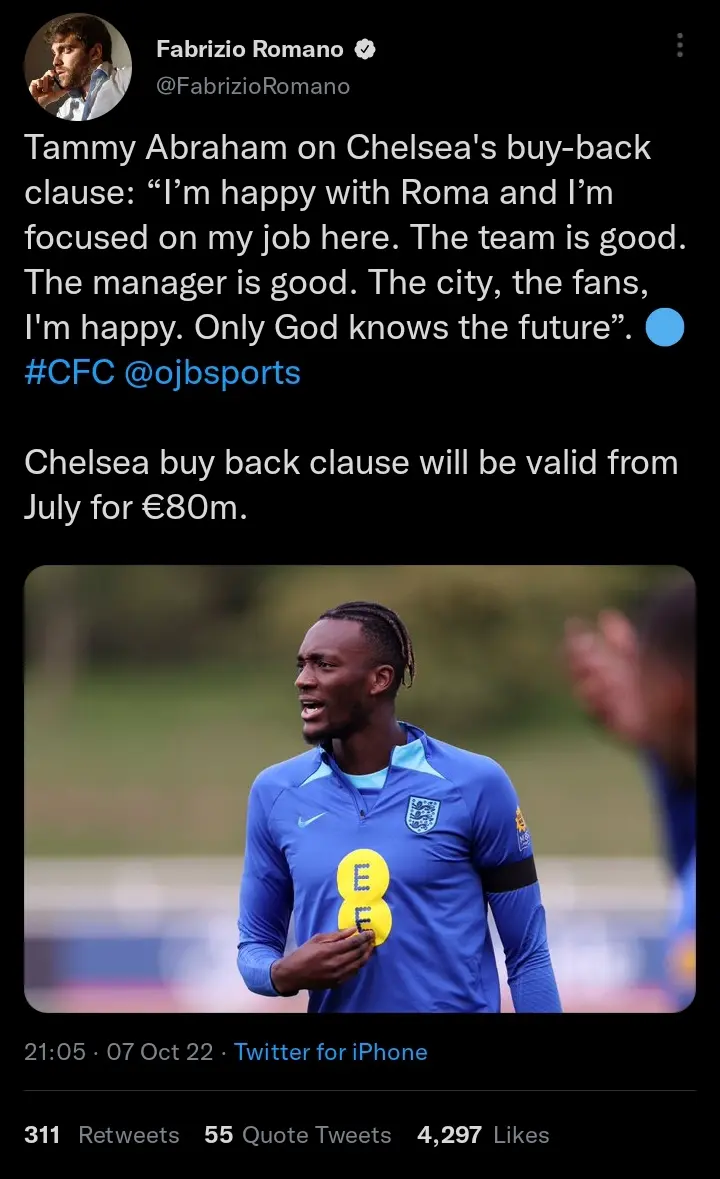 Official. RB Leipzig chief of scouting Christopher Vivell, dismissed from his role as technical director due to difference contrasting views. Chelsea had conversations also with Vivell among many candidates, after Freund agreement collapsed.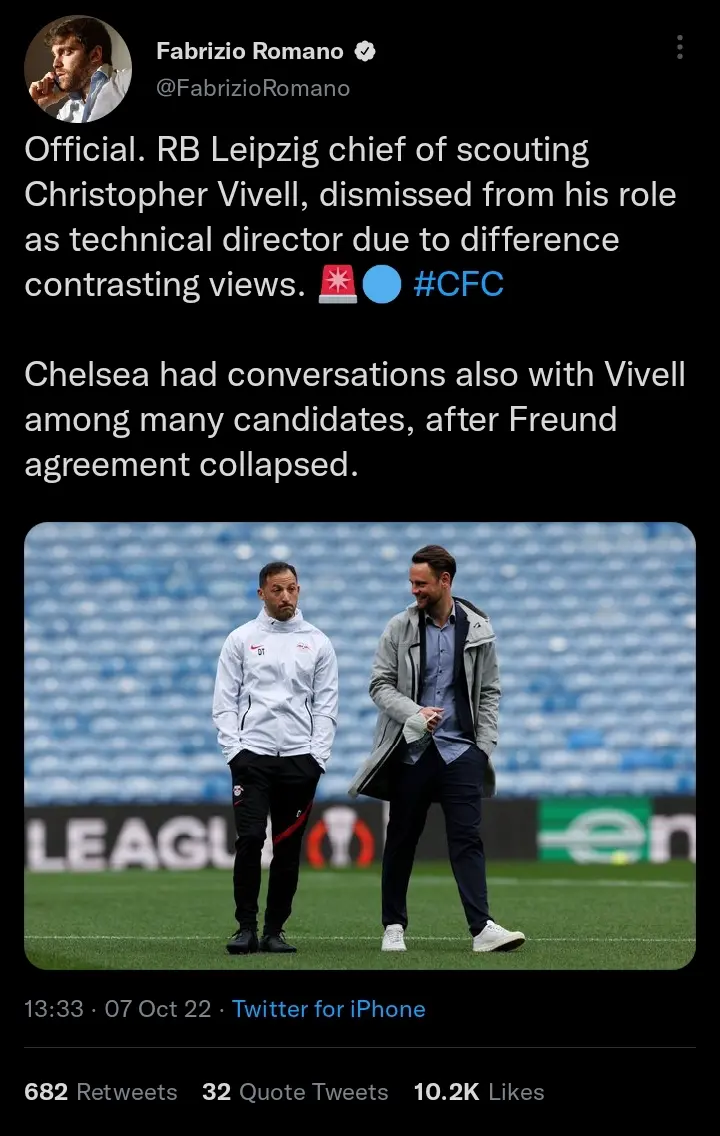 Conversations between Christopher Vivell and Chelsea were very positive as meeting took place on Tuesday in London.
Chelsea eyeing sacked RB Leipzig, Vivell as Technical Director at Stamford Bridge
He's expected to join the club after leaving Red Bull group. Still waiting for signing stage but he'd join as "technical" director. (Via @Matt_Law_DT)