Majority of the England's Premier League matches were played today. The first match was between Arsenal and Tottenham which ended in a 3:1 win for Arsenal. The gunners started on the right footing with a goal from Partey. Tottenham would later level the game via Kane but then they later lost after a determined Arsenal gunned then in the second half. Arsenal are now topping the league with twenty one points.
The result leaves Tottenham at number three with seventeen points. This was their first loss this season, even though they have had two draws.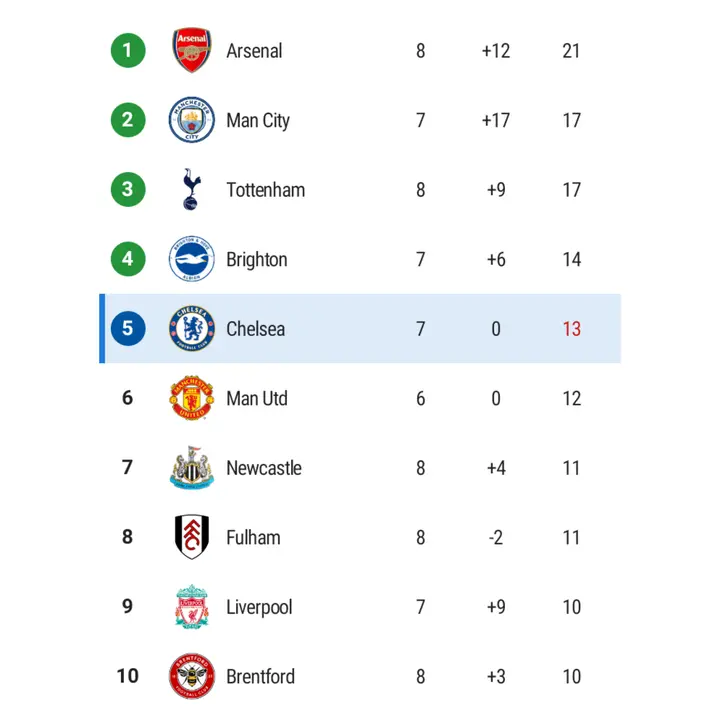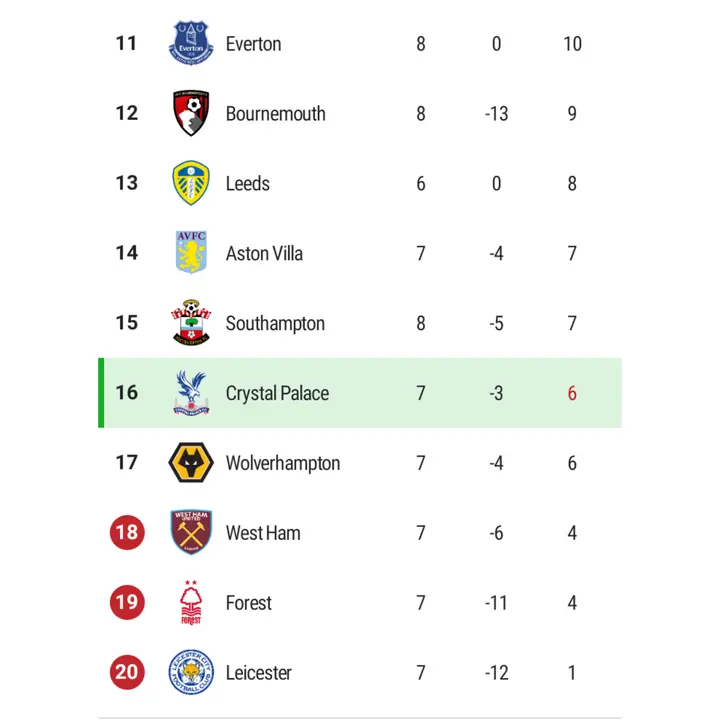 Manchester City is placed second with seventeen also with a game to go against Manchester United tomorrow. They are above Tottenham based on goal difference.Brighton are fourth with fourteen points after a 3:3 draw against Liverpool.
Five things noted in Graham Potter EPL first game at Chelsea, "Midfielder still a problem"
Chelsea have now climbed up to fifth position after securing a late win over Crystal Palace. The match ended 2:1.